COMING SOON
Art Exhibitions
Dick Blick Lincoln Park
November 2021 Kelly High School
December 2021 Lane Tech High School
Athenaeum Theatre Art Show - Janelle Marchan & Ella Sharba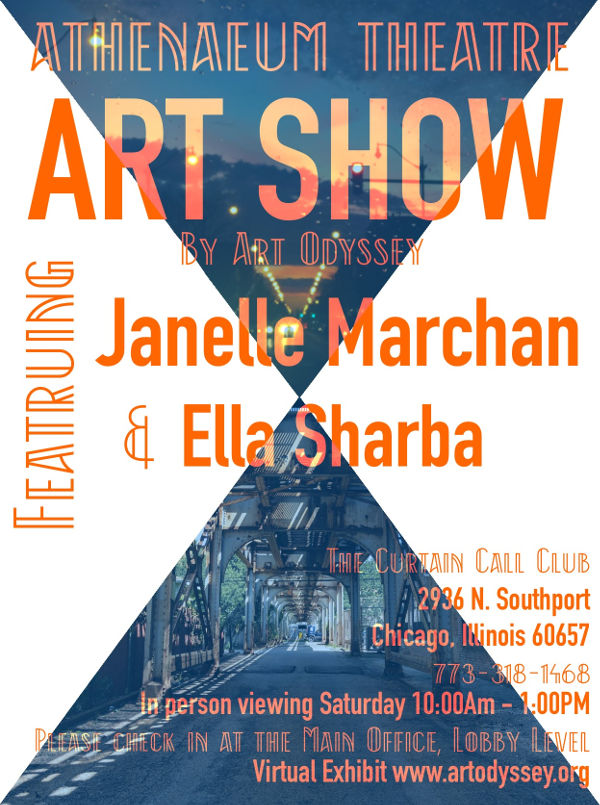 Art Odyssey and Snazzy Time Story Hour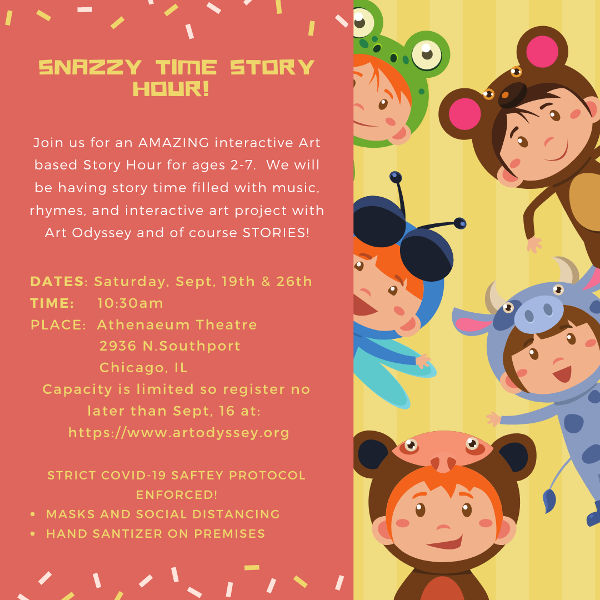 Stories for Pre K - second grade followed by an art activity
COMING SOON!
Kelly High School at Lost Artists Chicago
Exhibits
TShirt Workshops
Career Seminars
Fall 2019
Please join us
Reception: September 14th at 5:00 PM
Show runs thru October 26th
The Second City Training Center, 4th Floor
230 W North Ave
Chicago, IL 60614
Summer 2019
Spring 2019
Art Odyssey is currently working with The Second City Training Center to exhibit students' artwork in the 4th Floor Art Gallery.
So far, we have had two exhibits with Lane Tech High School. We are now planing an exhibit with Kelly High School.
We are also working with Lost Artists of Chicago in Avondale to exhibit students work.
Programs available in theatre, music and dance.